Surrendering Your Pet To
Angels on Wheels Animal Rescue
            ">http://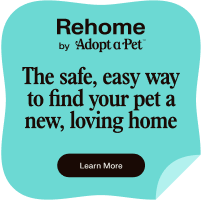 We are not taking in any owner surrenders.  Angels on Wheels Animal Rescue is closed.
You can re-home your pet on your own using Adopt a Pet.  Adopt a Pet is one of the websites animal rescues use to find homes.  This is now being made available to you to help you find a new home for your pet.    Just click on the above link and follow the steps.    Adoptions, questions or concerns about using Adopt a Pet will go directly through adopt a pet.
Please read the below information to surrender your pet to Angels on Wheels
Angels on Wheels Animal Rescue has the right to accept or deny any cat, kitten, dog or puppy, based on this rescue's criteria for admittance. Dog must be social with people and other dogs, and must be able to be handled safely by our organization to be placed through our adoption program.  We will evaluate the dog to be sure the dog is good with people and other dogs prior to accepting the dog.   We can't accept dogs with a bite history,  aggressive history, or who are not good with other dogs or people.  We can't accept felines who are not using the kitty box or feral.
We are a foster based rescue so can't guarantee we will have a foster step up to take your pet after your provide us with the information below.  The first is to provide us with information on your pets so that we can ask our fosters.
We understand that sometimes circumstances may arise that require individuals to relinquish their companion animals. Before you decide to relinquish your pet, please look into other options first such as finding your animal a new home through family, friends and co-workers etc. Angels On Wheels sometimes has a food bank from donated food so if the reason you are giving up your pet is because of financial reasons, please let us know and we may be able to help with that. If you're having behavioral issues, you should contact an animal behaviorist or professional trainer first. Many times, behavioral problems can be resolved with the help of a professional. Angels on Wheels Animal Rescue is not equipped to handle behavioral issues such as aggression, fear, anxiety, biting,  and thus will not accept any of those temperaments. Acceptance of your animals into our program will be depend upon the animals overall health and behavioral assessment. If your cat is urinating outside of the box, we will not be able to take him/her into our program.   Please know that it is very difficult on your pet, especially the seniors, to be uprooted. You are the only family they know, they will become confused and depressed. Please, please, think about this very carefully before you decide to give up your pet.
You must follow the guidelines below before we can consider your surrender.  Please be very detailed.  The information you provide will help us find the right foster home for your dog.  We  ask for a $100.00 surrender fee (cash only) when surrendering an animal. Senior dogs or cats will require a minimum $200.00 surrender fee as most come to us needing senior blood work, have health issues and many need a dental.  Of course we would greatly appreciate any amount high than that to care for your pet.    All dogs over 1 year must be current on heartworm testing within the last year and it must be negative.  Cats must be tested negative for FeLV and FIV  in order to be considered for our program.
We accept the return of any cat or dog adopted from us unless the return is due to aggression towards people.  You will be placed at the top of the list for an available foster home.   It is important that you provide us with proper notification as we will need time to find a foster for your pet.  You will be responsible to transport the dog or cat to us, and you will need to bring along your original health records if you still have them as well as any other vetting records from your vet.
Since we are a foster based rescue, we need to have an open foster willing to take your pet.  Before we can consider your request, you will need you to email info@angelsonwheels.org the following information:
DOG
Picture of your pet.
Name, Gender, Age and weight.
How long have you had your pet?
Where did you get your pet?
 Medical information…is your pet spayed/neutered, up to date with vaccines, fecal and heartworm test/4dx ?
The vet clinic name and number who sees your dog?
Do we have permission to contact your vet for information about your dog?
 Is the dog or  good with other dogs?
 Is your dog good with cats?
 Is your dog good with people, children (what ages has your dog been exposed to), men women, and how does your pet do with them.
Is there a bite history with the dog towards people?
Is there a bite a bit history with other dogs?
Are there any behavioral issues like excessive barking, aggression, fear?
What is your dog's activity level like?
Can your dog jump a fence.
Is your dog good on a leash?
Is your dog dog house trained?
Does your dog have anxiety or is a destructive chewer?
Is your dog crate trained?
Describe your pets personality, shy, friendly, submissive etc.
 Why are you needing to surrender your pet?
What town and state are you located?
Are there any medical concerns with your pet and/or is your pet on any medication?
Your contact information?
How many adults and children in the home?
Are other animals in the home if so which and does everyone get along?
Your contact information,
CAT
Picture of your pet
Name, age of your cat, long hair or short hair, color, gender
How long have you had your pet?
Where did you get your pet?
 Is your feline having kitty box issues?
Has your kitty been around dogs, other cats, children (what ages) men women and how does your pet do with them?
What Town do you live in?
Any behavioral issues
Describe your pets personality, shy, friendly, hides etc.
Terms:
You must be the legal owner and have a drivers license.
 Before accepting your dog into our program, a member Angels On Wheels Animal Rescue will need to meet your dog to evaluate his/her temperament.
You will be asked to drive your dog to the foster who has agreed to foster your dog for this meeting. If your dog displays any overt aggression, the dogs do not get alone, he/she may not be considered for our program. We do not always need to meet ahead of time, but it is possible this will be requested.
You will be asked to provide us with any previous medical history and any records you may have.  We are a non-for-profit group that operates on donations, we would appreciate it if you could bring your dog up to date on vaccinations for rabies and DHPP.  A heartworm test/4dx will be required prior to accepting your dog.    Cats must be tested negative for FeLV/FIV.  There are low cost clinics that we can refer you too to get this done.  We will ask you to email this information over to use when we send you the owner surrender paperwork.
 Once we receive your email with the information we asked above, and if we think we can secure a foster for your dog, we will then email you over an owner surrender form to help us learn as much as possible about your dog.
If your dog or cat is accepted, please bring any special toys, beds and leftover food as it will make the transition easier for your pet to have familiar items with him.  This also shows you cared for your pet.  Adult dogs must come with a leash and collar.
If your pet is healthy both medically and behaviorally and is accepted into our adoption program, he/she will stay available for adoption until a new home is found. We have no time limits on an animal's stay with us, and they are well cared for and loved in foster homes like members of the family.  All of our foster parents receive home visits.
Unfortunately not all animals will qualify for our adoption program. Some animals may be disqualified from the adoption program by, physical disability that seriously impacts the pet's quality of  life,  those that demonstrate a high degree of aggression towards other animals or people, or a feline who is not using the kitty box.
Animal controls and shelters were created for care for stray and abused animals.  They weren't meant to be a drop-off point for people who don't want their pets anymore.  By law, stray pets must be kept  at an animal control for several days for their owners to claim them.  They may not be euthanized until that period is up.  Dogs given up by their owners aren't protected by these laws and can be destroyed as soon as they enter the facility.  Sending your dog or cat to a shelter in hopes that they'll find a good home is wishful thinking.  more than likely, they will be put down due to lack of space and the difficulty in finding them an appropriate home.  There are not enough foster home or rescues to save the number of animals being dropped off by their owners.
If you purchased your dog from a breeder, most reputable breeders will take their dogs back regardless of the age and sex.  Please take a moment and call your breeder for help.  If you feel you must give up your pet, contact those you love for help, and co-workers.
If you have a dog or cat with health issues that affect his/her quality of life, or a dog or cat with aggression, please re-consider your thought for dropping him off at a kill shelter if no rescue can take.  Most animal control facilities euthanize for space, major illness and aggression. There are not enough rescue to take everyone's pet who is dropped off.   Do you want pet sit on a cold floor shaking in fear then die with strangers, or should your pet be surrounded by the people that have loved him/her all of their life, and cross the rainbow bridge with dignity at your vet's office?  Please think about that!
Copyright 2018 Angels on Wheels Animal Rescue | All Rights Reserved | Powered by Pesola Media Group | Site Map